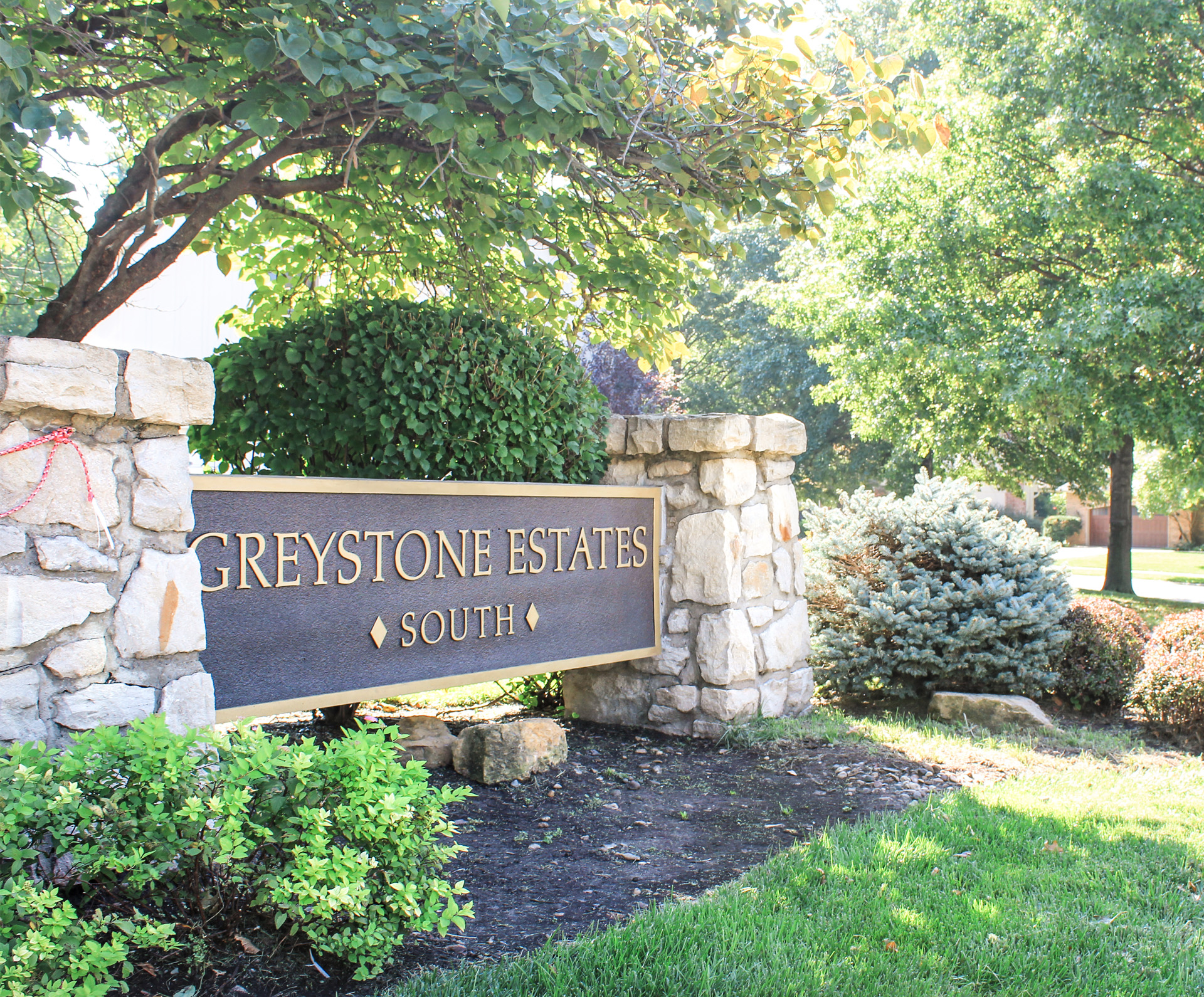 About Greystone
From its early development some 40 years ago, Greystone Estates South has displayed a unique singularity of architecture among its 180 or so homes. No two homes come close to matching the other in design. The pleasing use of hilly terrain, ravines, woods and construction angle to position each home embodies Frank Lloyd Wright's philosophy: "No house should ever be on any hill or on anything. It should be of the hill, belonging to it, so hill and house could live together each the happier for the other."
The proximity of Greystone Estates South to miles of trails following the bends and flow of all Mill Creek's tributaries and feeder streams gives residents the feeling of walking in a nature reserve – although they're in the middle of a booming city. Lenexa garners all sorts of national accolades for quality of life and Top 50 rankings for being a great place to raise kids.
Board of Directors
The Board of Directors are homeowner volunteers, elected to one year terms at the Greystone Estates South Homes Association Annual Meeting.
Resdient Resources...
Find information about our community park and reservations, GESHA by-laws, exterior house changes, trash service and more!